We recognize that all of our patients are unique and deserve to receive dental care that reflects their individual needs. Our experienced and talented dental team is committed to working with you and your family to create a comfortable, stress-free, and rewarding dental experience every time you visit our practice.
We are pleased to welcome you and your family, and we look forward to working with you.
---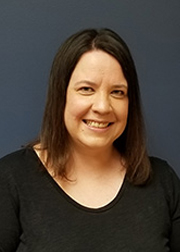 Pam
Office Coordinator
Our team is so special; they're like my family. Everyone is always here to help and support each other, and work together for the benefit of our patients.
Pam began her career in dentistry in 1998 and joined our team in 2009. One of the first people our patients meet, Pam schedules appointments and helps patients and our team with anything they need. Her goal is to make our patients' first impression the very best it can be.
Pam is married and has a son and a golden lab. She enjoys spending time with her family and friends, as well as traveling, hiking, kayaking, and spending time outdoors.
---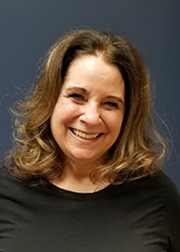 Terri
Dental Hygienist
I enjoy working closely with patients, helping each develop strong oral health and happier smiles!
Terri holds a Bachelor of Arts in Applied Sciences and a second Bachelor's in Health Care Management. She has worked in the field for over 25 years and joined us in 2018. As a hygienist, she focuses on helping patients maintain the health of their gums and motivating people to develop strong home oral hygiene practices. Terri enjoys being part of a team that supports each other and works together as one unit for the benefit of our patients.
In her spare time, Terri loves to be with her family and grandkids. She also enjoys snow skiing and gardening. Terri also has a great love for West Highland Terriers and hobby breeds them.
---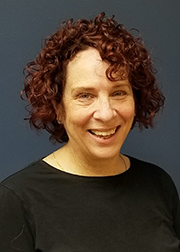 Heidi
Registered Dental Assistant
I love playing a role in helping to transform our patients' smiles and seeing how excited they are with the results!
Heidi has been part of the practice since 2008, though she started in the field in 1982 with an ATA degree in Dental Assisting from Edmonds Community College. She provides chairside assistance to Dr. Raigrodski during procedures while also tending to the patient's comfort and needs. She appreciates how everyone at the office genuinely wants what is best for our patients.
Heidi has recently downsized and is enjoying the townhouse life with her two cats. In her leisure time, she enjoys quilting and other sewing projects, as well as photography, gardening, and Zumba.
---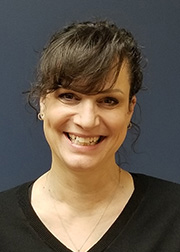 Paige
Dental Assistant
I enjoy providing patient care and helping people have a comfortable and pleasant experience.
Paige has worked for Dr. Raigrodski since 2005. She provides direct patient care as well as chairside assistance with procedures. For Paige, working with a team where the patients are the priority and everyone pulls together to help and support, is fulfilling. She also loves the advancements in technology and how the staff is always learning new techniques to provide the best care and experience.
Paige loves hiking and the idea of off-the-grid living.
---